UNCOMPROMISED PERFORMANCE
Specifically designed with the professional hygiene and janitorial distributor in mind. This complete range of cleaning products sets the benchmark for quality, performance and value for the professional janitorial distributor.

Optima Proclean is a brand of professional cleaning & hygiene products for wholesale and retail sectors.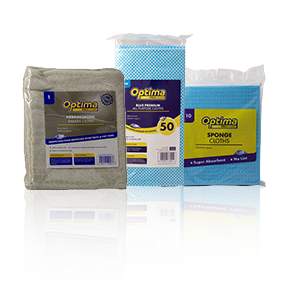 CLOTHS
The Optima Proclean range of cloths are designed to meet all of your cleaning needs.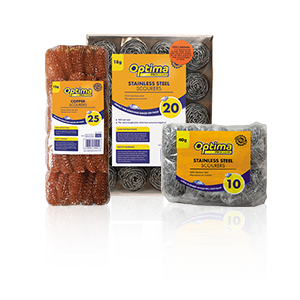 METAL SCOURERS
Remove stubborn, burnt on food stuffs and grease with relative ease with our range of metal scourers.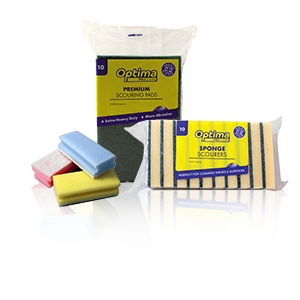 SCOURERS
A comprehensive range of fibre and foam backed scourers to suit almost every purpose.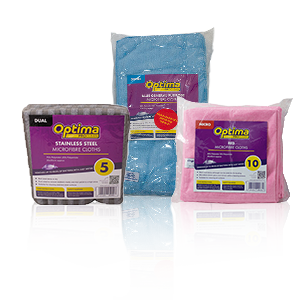 MICROFIBRE
Will out perform any other type of cleaning cloth. Cleans all surfaces without the need for chemicals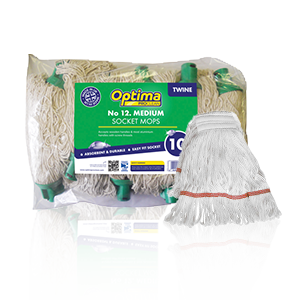 MOPS
Manufactured to meet the CHSA mop standard, you can be assured of consistency and quality.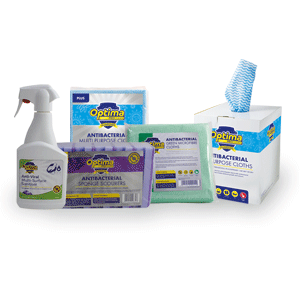 GUARDIAN RANGE
A range of antibacterial products that stay fresher and cleaner for longer.